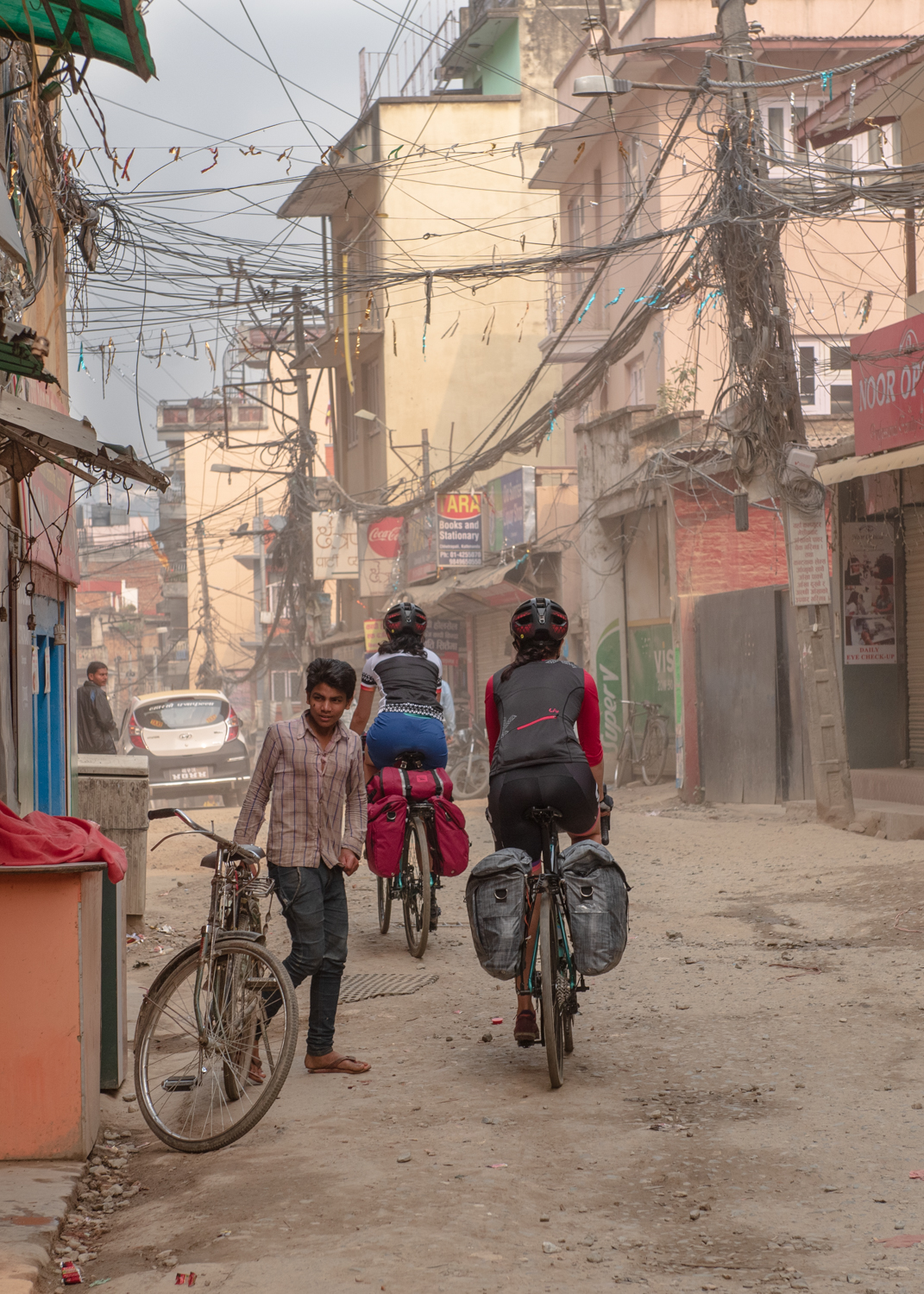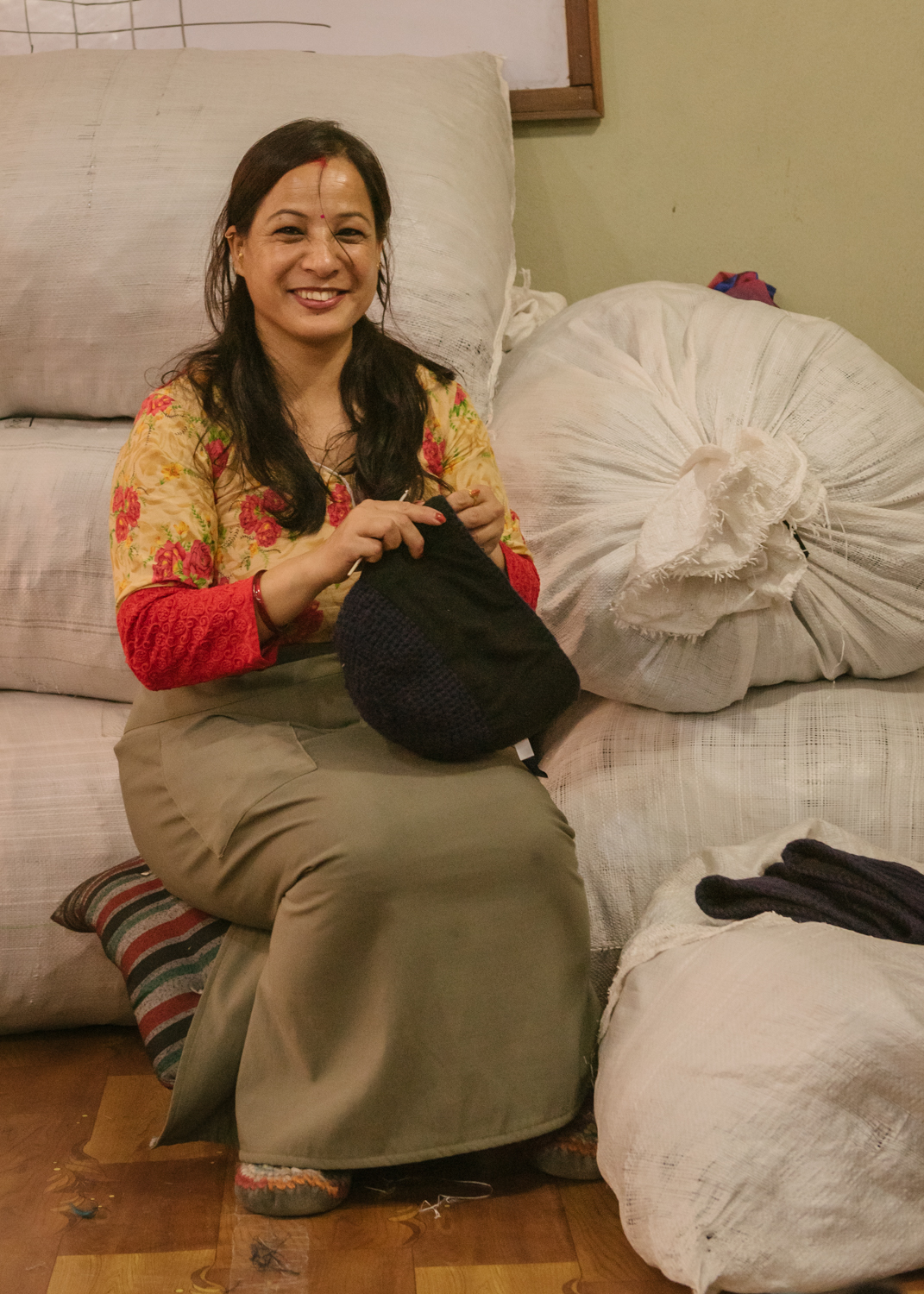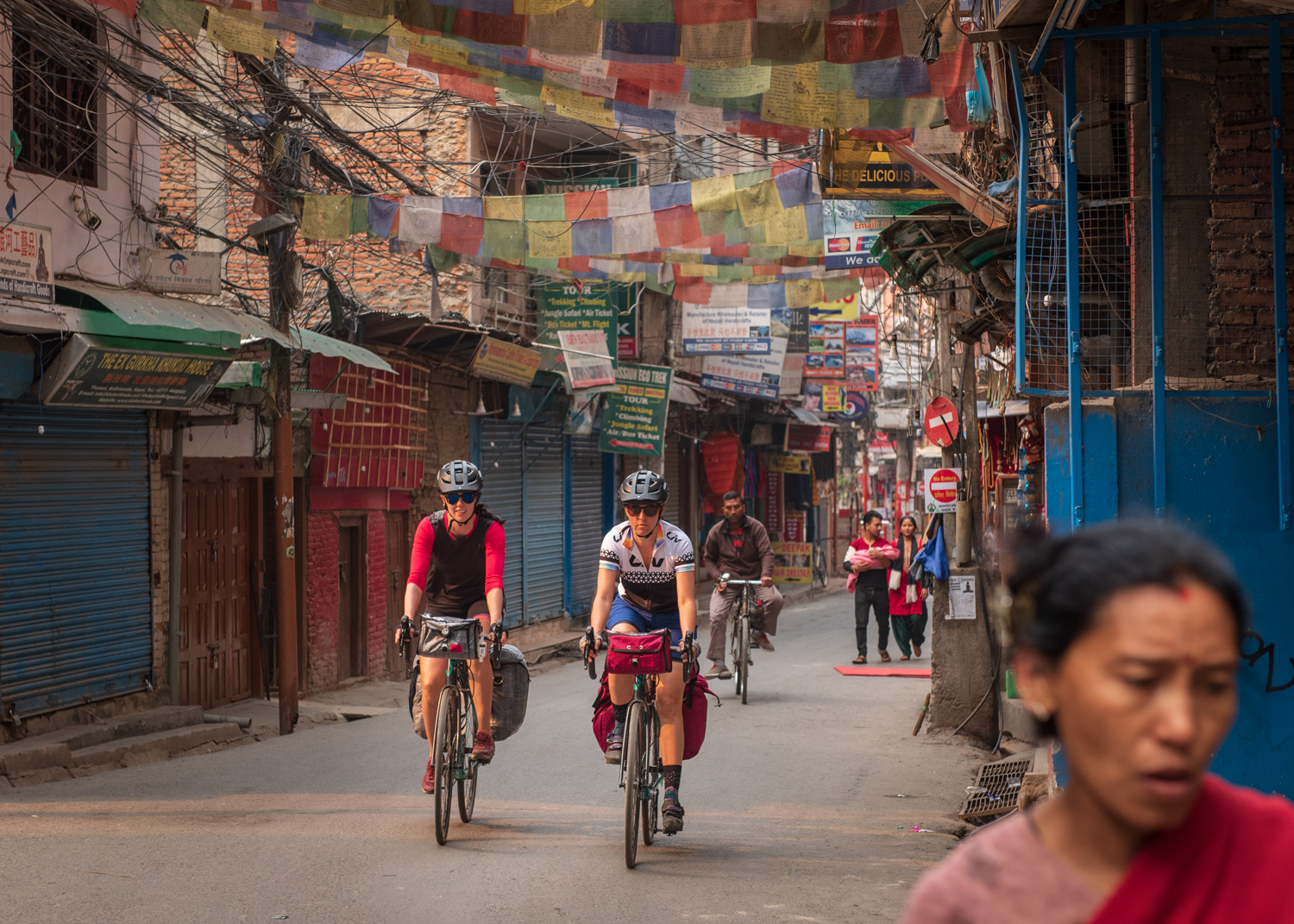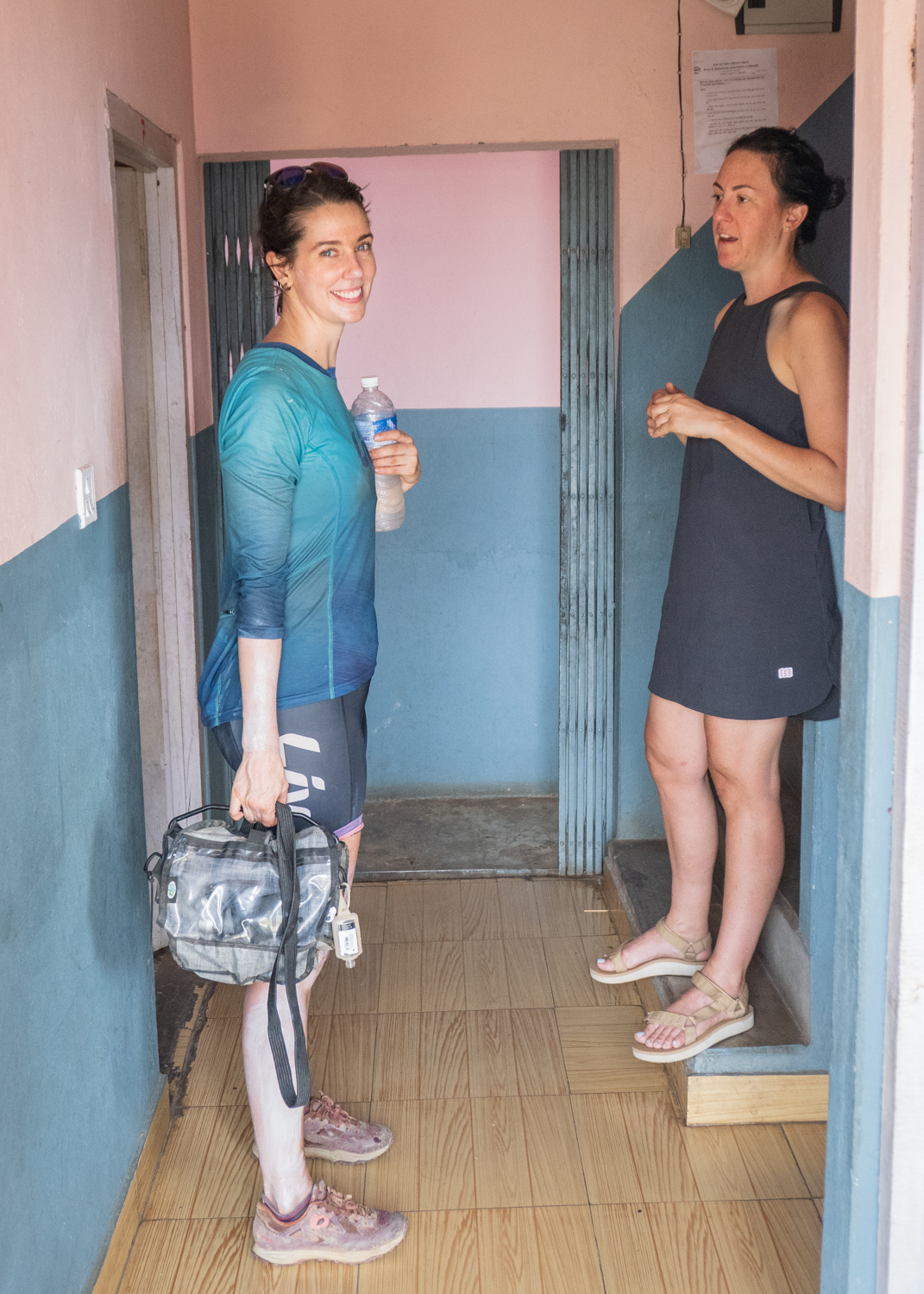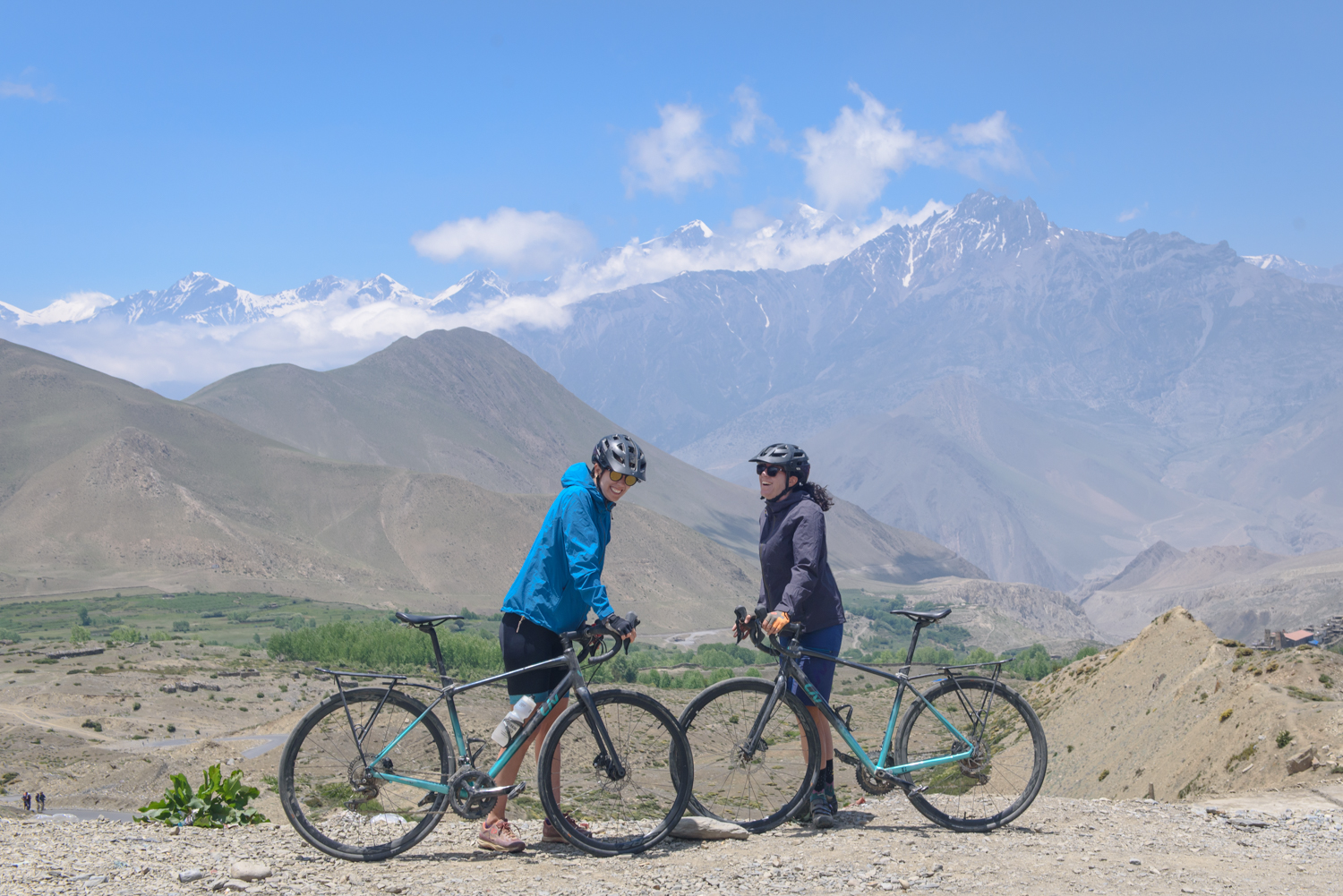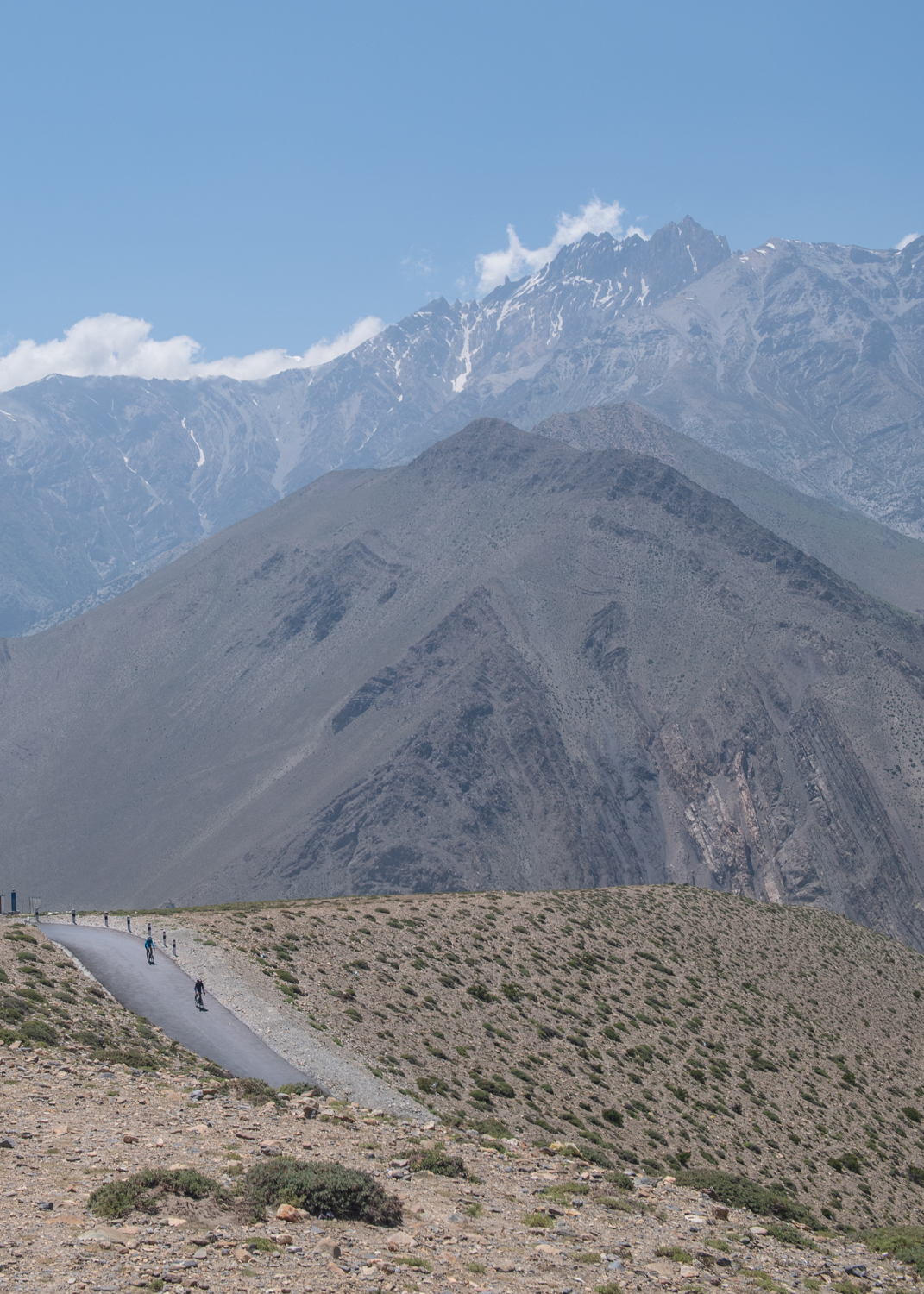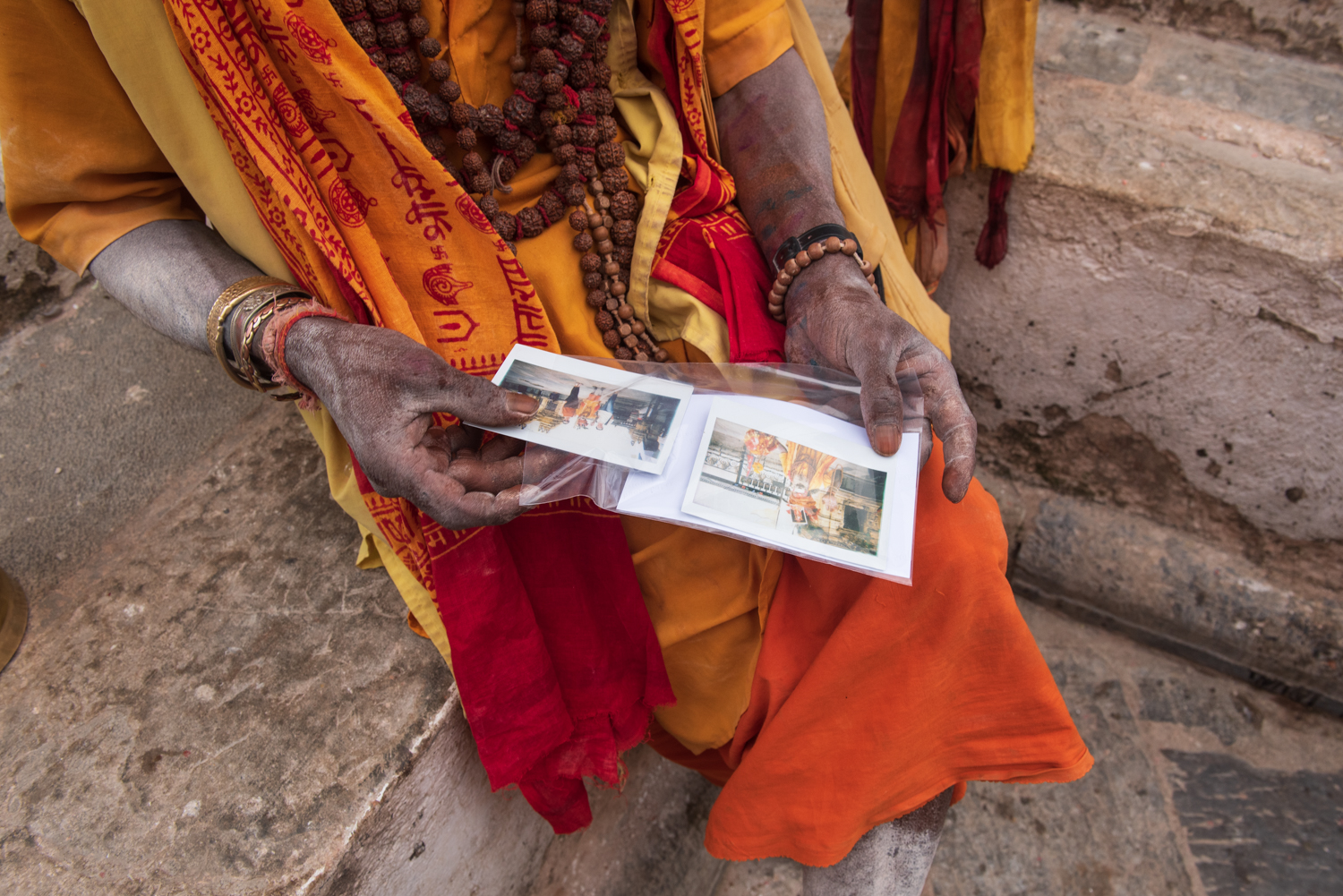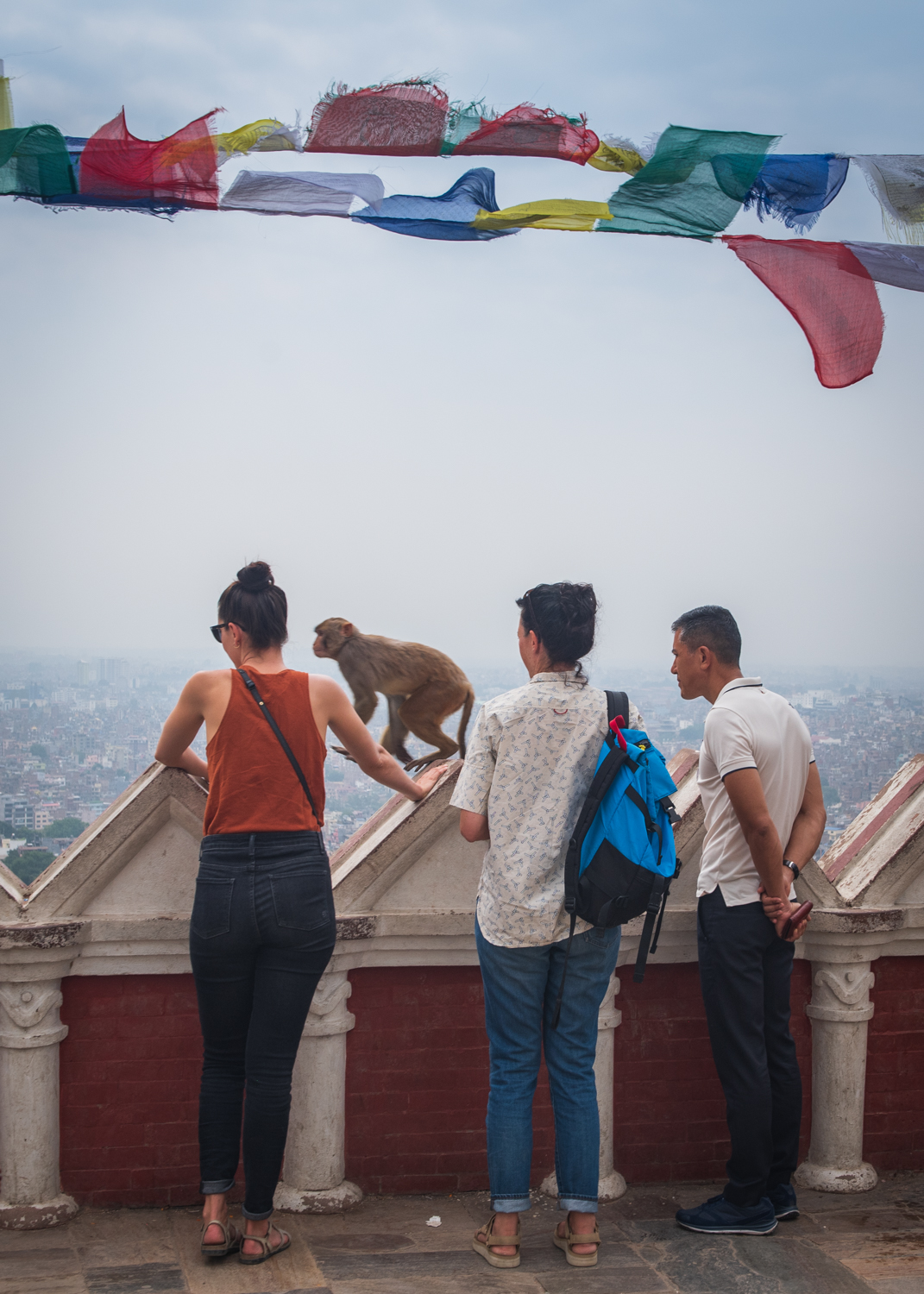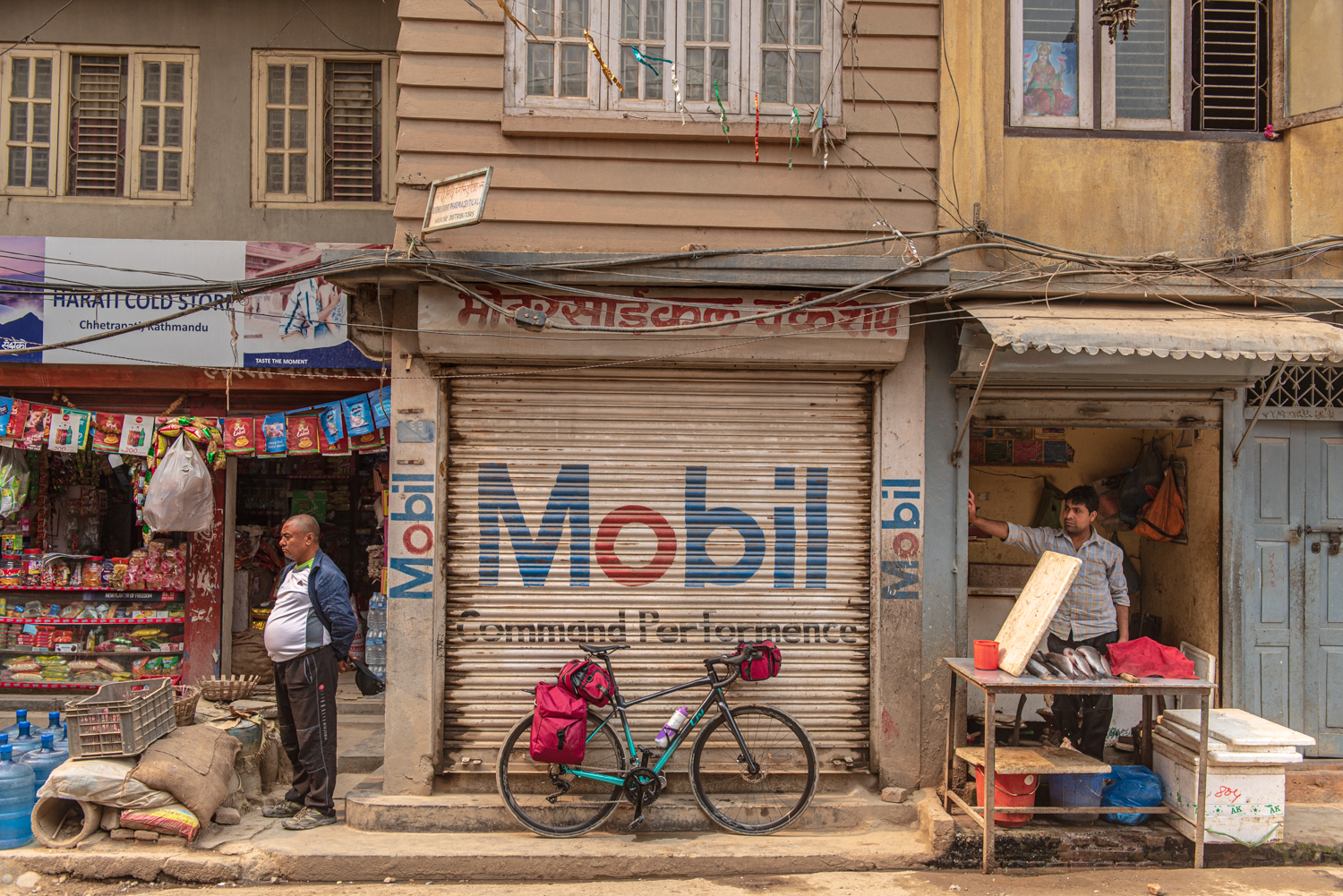 Last year as African Spokes wound down Roz Groenewoud, Jen Gurecki and I talked about a women's only self supported bike trip in 2019, the addiction and freedom of life on the road had us fully in it's grips. But it wasn't until New Year's time that we focused it in on Nepal, an entirely new culture, landscape and experience for all three of us. Everything went entirely differently than we had planned, sometimes it seemed like a disaster in the moment, but I think thats the definition of an adventure versus a vacation. And in almost every case we were for the spontaneous changes and discoveries.
I was intensely sick stateside with the flu and training went by the wayside as I focused on getting healthy enough to travel at all. Instead of riding with Jen, Roz and our guide, pro mountain biker Laxshmi Magar, I focused on photography and immersing myself in all things Nepalese. And with an ancient culture of wellness and centering I leaned into singing bowls and quiet temple mornings, while they slogged up and down "rolling hills" of 8,000 feet and Nepali flats, which means a 10-20' climb. We found how different the cultural ideas of mountains and hills are when the Himalayas are the mountain of reference.
We were joined on our trip in partnership with seven brands whose missions of ethical outdoor fun with great design align with ours; Liv Bikes, Sherpa Adventure Gear, Topo Designs, Swift Adventure Co, Sunski, Nutrient Foods, and Manda Naturals.
Being a part of the global launch for the Liv's AR Avail Bike (naturally designed for women!) was a great addition to the journey and stories featuring my photography will follow on their many platforms, as well as in Sisu Magazine.
Nepal is amazing country of kind welcoming people, myriad ancient peoples and cultures, where religion blurs with daily life and the only really scary thing is road travel. I was caught off guard by how smitten I am with Nepal, although no surprise, the wild remote Mustang captured me completely.
The Lower Mustang is a region of pilgrimage for Buddhists and Hindus alike, which we took part in enthusiastically, cleansing ourselves of our sins in frosty mountain spring water and praying for our parents in the temples at Muktinath. And the Upper Mustang only recently opened to visitors, has its own language, versions of Tibetan Buddhism, and king. The high mountain desert air is dusty and magical, the bells of herds of pack horses ringing out, still the main mode of transporting goods. The Mustang was a 10 days walk from Pokhara until 6 years ago when the construction of the road began. The road is bringing things like health care, electricity and plumbing to a rare community still cut off, but also threatening their ancient way of life. I very much hope to get back there before the culture is lost and wild places the live in harmony with are lost completely.
In the spring of 2018 I joined a 70 day cycling expedition for 10 days across a portion of southern Africa, including Zambia, Bostwana and Namibia, on a story for Entrepreneur Magazine, which included six print photographs and a series of instagram stories on Jen Gurecki for their annual November, Most Daring Issue.
African Spokes "Day in the Life" for Entrepreneur Magazine
This series is the first of three photo stories which ran on Entrepreneur Magazine's social media channels in May 2018, focusing on businesswoman Jen Gurecki @yogurecki working remotely running her company, @coalitionsnow, while cycling with African Spokes across Africa on the 68 day trip.
African Spokes "Challenges" for Entrepreneur Magazine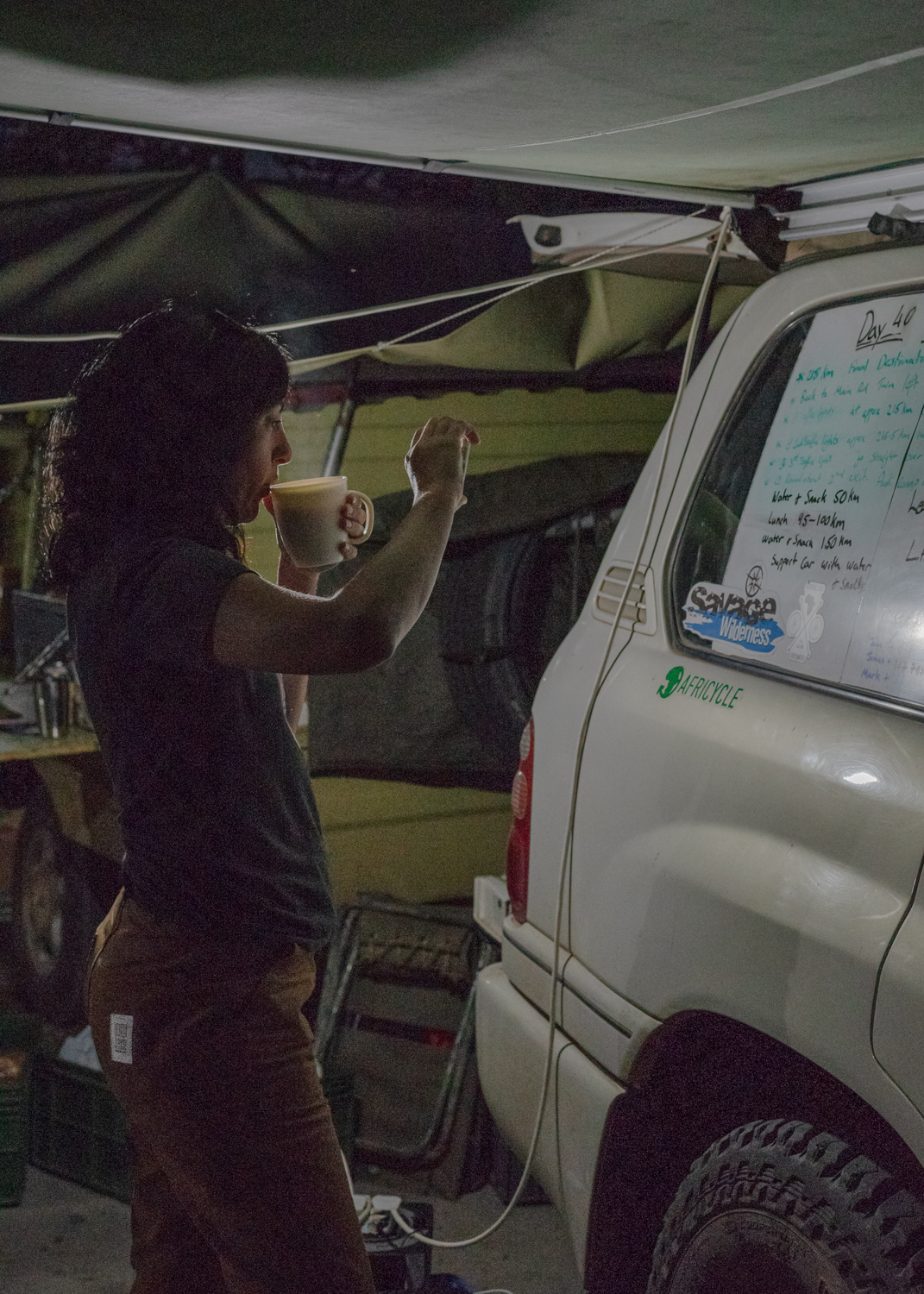 Remote work always comes with challenges. Jen Gurecki had more challenges than the average entrepreneur during her time with #AfricanSpokes, a 70-day, 6,520 KM cycling trip through Africa. Road conditions, dehydration, the heat and the wildlife are challenging when cycling in Africa, but not being on the same continent as your team with limited internet connection brought into perspective on how truly connected she was to her team.
"There are a number of things that we take for granted in the Western world, like accessibility to internet and cellular network. Although the infrastructure for both are improving rapidly across most of Africa, there would be days sometimes where I didn't have network. With one or two days this isn't so much of an issue because it gives you time to work on projects that don't require the internet. But it becomes anxiety-inducing when more than two days pass and you have no idea what's in your inbox or Slack, and you don't know the next time you will be able to check either. The rapid, immediate turnaround isn't always necessary, especially when you've clearly communicated with people about your timeline and you have lined everything up to allow the short breaks in communication. In general, it's a constant game of catch up and solid planning. You take care of the most pressing things because you may not be able to tomorrow. That's Africa; it applies to everything from running water, to hot showers, internet and the cellular network."
Jen's advice for other entrepreneurs working remotely, "Don't underestimate the power of face time with people. Ideally you'll have established relationships with people beforehand so that you spend your social capital rather than trying to build it while remote working."
African Spokes "All in a Days Work" for Entrepreneur Magazine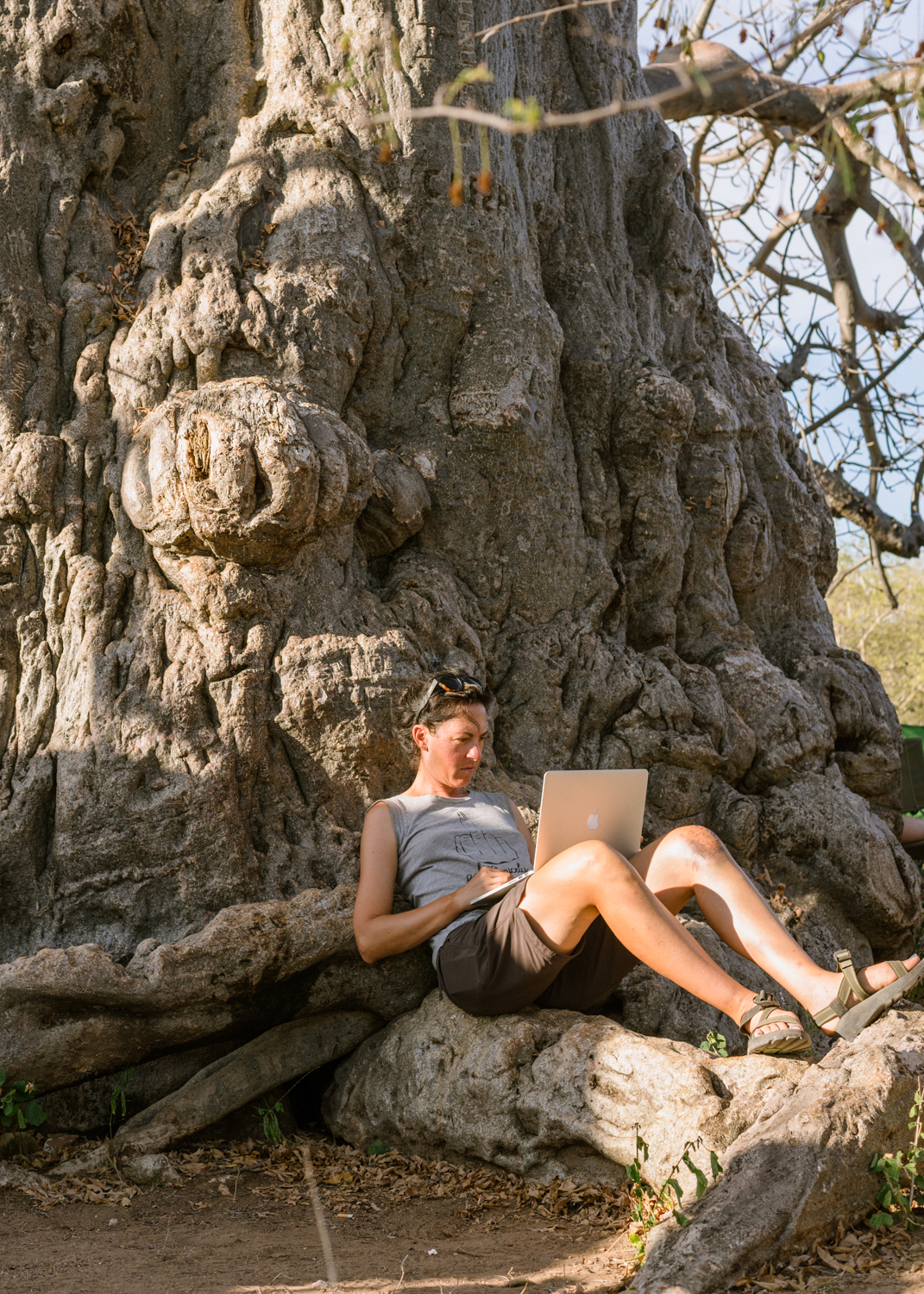 "Remote work is not a vacation. It takes significant self-discipline and a willingness to say no to all of the incredibly tantalizing distractions around you. Don't let Instagram fool you — it's harder than it looks and you work more than you would like.
Access to a network is a must — you can't be remote while working remotely. You might be able to get away with this for a few days or a week, but consistently not being connected will impact your ability to deliver.
Don't underestimate the power of face time with people. Ideally, you'll have established relationships with people beforehand so that you spend your social capital rather than trying to build it while remote working."
This photo series shows Jen Gurecki's efforts to create an ever evolving work space as she traveled on #AfricanSpokes, a 70-day, 6,520 KM cycling trip through Africa while simultaneously running her business Coalition Snow. Remote work is all about doing whatever it takes to get your work done in unconventional situations.