Last year as African Spokes wound down Roz Groenewoud, Jen Gurecki and I talked about a women's only self supported bike trip in 2019, the addiction and freedom of life on the road had us fully in it's grips. But it wasn't until New Year's time that we focused it in on Nepal, an entirely new culture, landscape and experience for all three of us. Everything went entirely differently than we had planned, sometimes it seemed like a disaster in the moment, but I think thats the definition of an adventure versus a vacation. And in almost every case we were for the spontaneous changes and discoveries.
I got intensely sick stateside with the flu and training went by the wayside as I focused on getting healthy enough to travel at all. Instead of riding with Jen, Roz and our guide, pro mountain biker Laxshmi Magar, I focused on photography and immersing myself in all things Nepalese. And with an ancient culture of wellness and centering I leaned into singing bowls and quiet temple mornings, while they slogged up and down "rolling hills" of 8,000 feet and Nepali flats, which means a 10-20' climb. We found how different the cultural ideas of mountains and hills are when the Himalayas are the mountain of reference.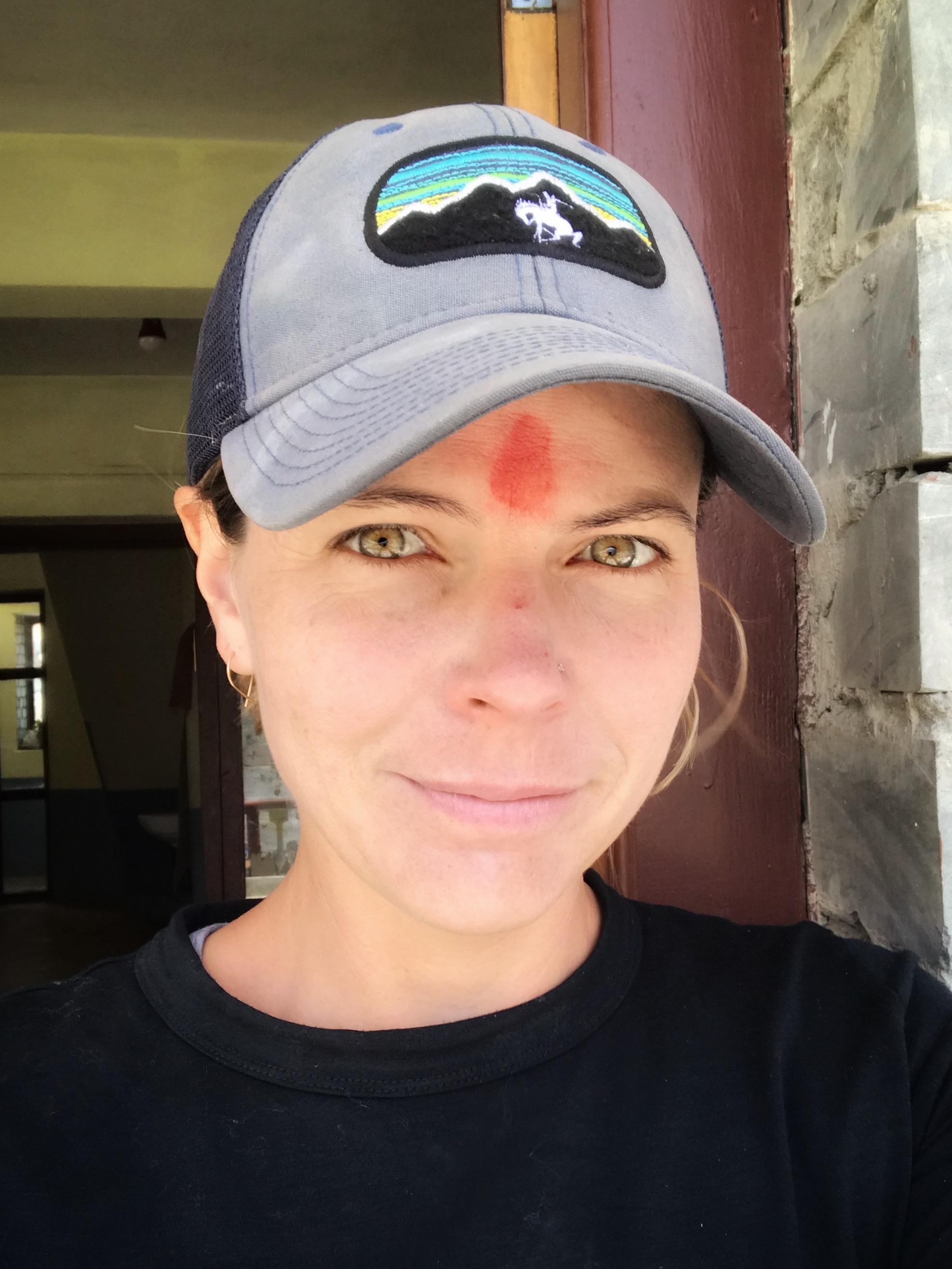 Nepal is amazing country of kind welcoming people, myriad ancient peoples and cultures, where religion blurs with daily life and the only really scary thing is road travel. I was caught off guard by how smitten I am with Nepal, although no surprise, the wild remote Mustang captured me completely.
The Lower Mustang is a region of pilgrimage for Buddhists and Hindus alike, which we took part in enthusiastically, cleansing ourselves of our sins in frosty mountain spring water and praying for our parents in the temples at Muktinath. And the Upper Mustang only recently opened to visitors, has its own language, versions of Tibetan Buddhism, and king. The high mountain desert air is dusty and magical, the bells of herds of pack horses ringing out, still the main mode of transporting goods. The Mustang was a 10 days walk from Pokhara until 6 years ago when the construction of the road began. The road is bringing things like health care, electricity and plumbing to a rare community still cut off, but also threatening their ancient way of life. I very much hope to get back there before the culture is lost and wild places the live in harmony with are lost completely.